Engineering (A)Technician (B)Drafter
PT Tropical Electronic -
Panbil Industrial Estate Lot 4, Mukakuning 29433, Batam
---
Requirements
 
Age max 30 years old (A-B)

Diploma (D3) Degree from Electrical/ Instrumentation/ Mechatronics Engineering (A)

Able to read and understand Electronic Schematic Diagram (A)

Possess strong analytical and troubleshooting skills to resolve electrical issues (A)

Diploma (D3) Degree from Mechanical/ Mechatronics Engineering (B)

Experience in Auto Cad is a must (B)

Possess strong analytical and troubleshooting skills to resolve mechanical issues (B)

Able to communicate in English (A-B)

Good personality, discipline, high responsibility, good cooperation (A-B)

Fresh Graduated is welcome (A-B)
Diiklankan sejak 05 Agustus 2018
Ditutup pada 19 Agustus 2018
Lowongan lainnya dari PT Tropical Electronic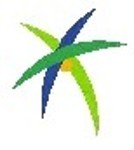 PT Tropical Electronic -
Batam (Kepulauan Riau)
05 Aug - 1:00 AM
Profil Perusahaan
PT Tropical Electronic
Indonesia - Kepulauan Riau - Batam
PT Tropical Electronic is subsidiary company of Digi Singapore Pte.Ltd under DIGI Group (www.digisystem.com)  which is a world leader for Retail and Industrial Weight System Innovativeness..
DIGI is constantly creating innovative technologies and developing products with a pioneering spirit.
Our development sites located in five countries around the world are creating compelling new products that benefit our customers.
Mengapa bergabung dengan kami?
Our Working environment is friendly and helpful.
You will be facing a lot of opportunities to learn and implementing new technology.
PT Tropical Electronic located at Batam City which only 1 hour to Singapore.